Resistance is the First Step to Change
It's time we truly focus on ourselves as athletes, not only for our own gain, but most importantly, our horses.
Shop EQ Bands & Balls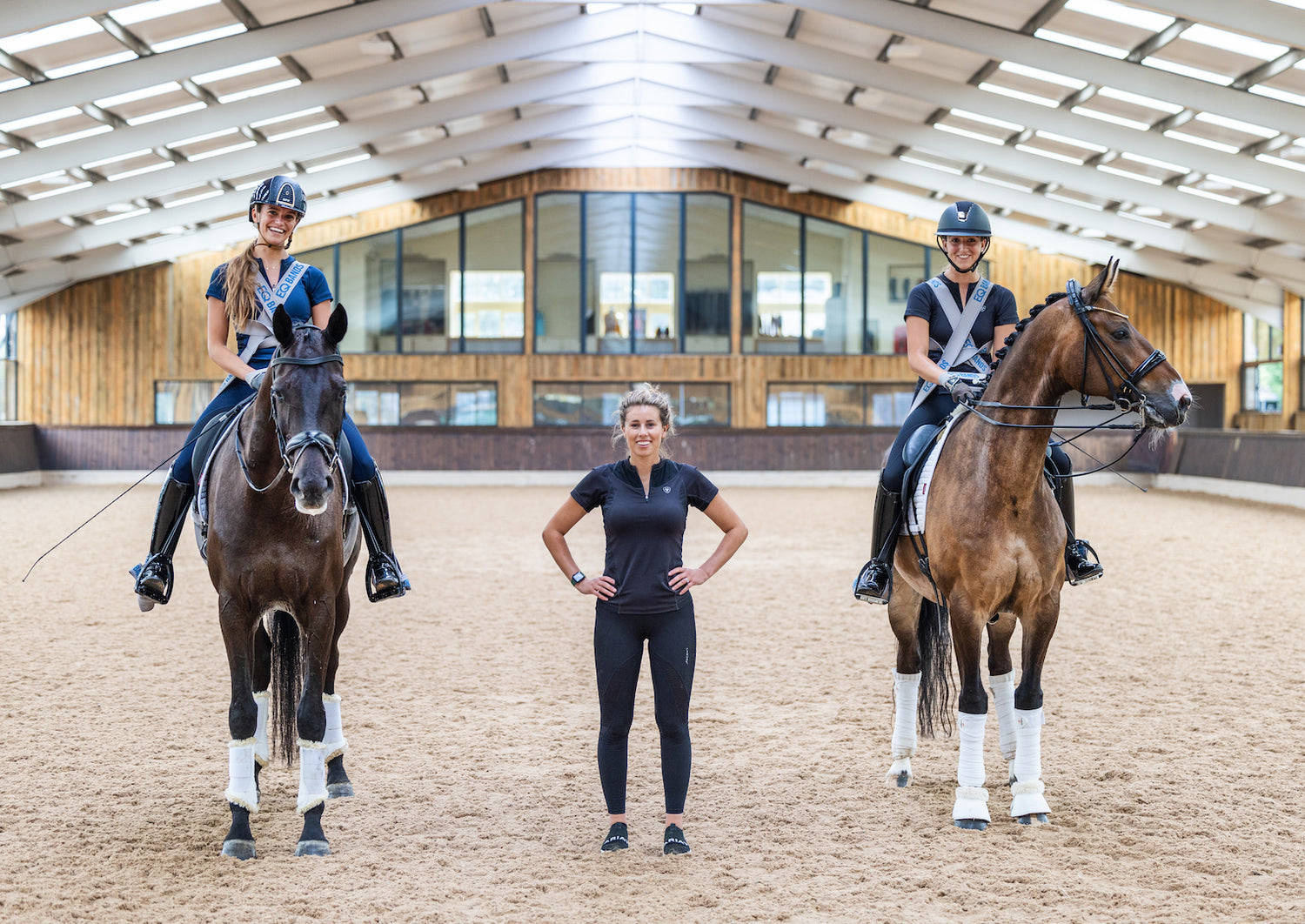 Dynamic Performance Hub
The Hub was born from Dee So'oialo's (EQ BANDS™ Founder) ambition to create an environment of performance for both horse and rider; a central base where ideas and practitioner expertise collaborate and implement multiple elements needed for the equestrian athlete. We offer a Hub for world class performance through trainers, practitioners and facilities.
It is also the base for EQ BANDS™ training on and off the horse for riders and those wishing to wholesale and use for their own clients.
Visit the Hub
Tried and Tested

Featured in Horse and Hounds 'New In The Ring' category for performance and undergoing reasearch. Both bands and balls have been made using the finest of quality materials, whilst being tried, tested and developed by some of the very best riders, trainers and experts, so myself and the team really hope you and therefore your horse are going to love them too.

Sustainability

Fabric over plastic. Not only due to the very nature of the sport and considerations such as spurs and boots, but the ability to have products that are re useable, washable and therefore a long service life is something that is very important to The Hub team and I.

I will always seek to continually improve in this area.

Challenging Normal

"Resistance is the first step to change"
There are many wonderful 'traditions' in equestrian sport, but without development and therefore change, our sport will not grow. I specifically chose some of the most resistant of riders to try the bands and balls and every single one after asked how they could buy them. I couldn't ask much better than that and I hope you love them as much as we do.